Video can be a powerful tool for classroom learning, and it's safe to say that teachers have never had more videos at their fingertips than they do today.
But with so many videos on YouTube, how do you find the good stuff? You know, those perfect, one-of-a-kind, just-right-for-your-lesson videos — the ones that make you think, "Oh, my students have to see this!"
The best YouTube videos for the classroom are the ones that teach or — better yet — show something you can't otherwise do in your classroom. Videos that are more than flashy attempts to spice up a chapter from a textbook. Videos that go beyond zany talking heads doling out CliffsNotes for the digital age. Classroom-worthy videos on YouTube shouldn't be replacements for your lessons; they should be additions to the awesome lessons you already teach.
Whether they're an intriguing hook or the spark for a thought-provoking reflection, the best videos for school bring the world and all of its wonder into our classrooms. See below for a few of our favorite YouTube channels with useful videos for your lessons.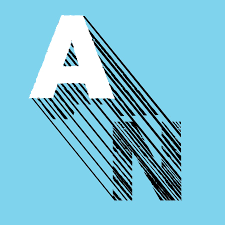 From PBS Digital Studios and KQED Education, Above the Noise offers an investigative dive — albeit a brief one — into the research behind a variety of popular and newsworthy topics, ranging from technology and climate science to free speech, economics, and beyond. Each video dives into a specific, thought-provoking topic, and the channel's sensibilities are right in line with what high school to college-age students are talking about.
Standout Videos:
Is Video Game Addiction Real? — A discussion of some of the science behind all the reporting on so-called "Video Game Addiction" and "Gaming Disorder."
Can Procrastination Be a Good Thing? — Explore some academic research behind the question: Why do people procrastinate?
Why Do Our Brains Love Fake News? — A brief primer on confirmation bias, and whether or not it's something people can actually avoid.

An engaging look at contemporary art, as well as art history through a contemporary lens. While not specifically for K-12 students, plenty of the videos here can nonetheless work in school. The best of them are shot on location and bring art from around the world into your classroom.
Standout Playlists:
Art Trip — Video field trips to various art locales, from London to Tijuana to Columbus, Indiana.
Assignment Episodes — Sixty (and counting) episodes highlight various artists and works of art, each involving a related "assignment" for viewers.

As "Chief Curiosity Correspondent" at Chicago's Field Museum, YouTube star Emily Graslie offers dispatches on a variety of natural science topics. Topics cover a range of (mostly natural) science content, and some videos have a certain gross-out factor. But Graslie gives the videos a decidedly friendly and personable tone that may resonate with some younger kids.
Standout Playlists:
In the Lab — A behind-the-scenes look at what goes down in the Field Museum's lab as the crew preps various exhibits.
Amazon Adventures — Ride along on a trip to the Peruvian Amazon to view life in the wild.

Updated regularly, Numberphile is made by people who truly love math, which is one of the best reasons to share these videos with students. Much of the math can be higher level — likely too esoteric for most kids. However, the friendly hosts also tackle engaging, off-the-beaten-path math topics that can make for some great conversation starters.
Standout Playlists:
Pi — Includes the famous "Mile of Pi" video, wherein pi is printed to a million digits (seriously) and laid flat on an airport runway.
Dice — Everything you've ever wondered about dice and probability, and then some.

Celebrity YouTuber Hank Green and friends cover a bevy of fun science topics tailored to the curiosities of their massive YouTube audience. Overall, the channel's a bit talking-head heavy and covers lots of standard subjects (chemistry, astronomy, etc.). However, plenty of other playlists dive into a variety of pop-science topics. Also: For younger kids, consider checking out the sister channel, SciShow Kids.
Standout Playlists:
Quick Questions — Info-packed and short (most videos run three minutes and under), these videos explore everyday science-related phenomena, like "Why Do Your Eyes Get Red in the Pool?" to "What Does 'Clinically Proven' Actually Mean?"
Weird Places — True to its name, this playlist dips into the science behind some of Earth's stranger natural locales.

An education-focused offshoot from the now-famous TED talks, TED-Ed pairs experts in education and animation to create engaging videos covering an array of curiosity-fueled topics.
Standout Playlists:
Can You Solve This Riddle? — These elaborate, complex, and brain-bending riddles are made more comprehensible through animated explanations.
New TED-Ed Originals — Over 500 (and counting) of TED-Ed's latest videos, ranging from "How Aspirin Was Discovered" to "What Makes a Poem … a Poem?"

Compelling human-interest stories that tend toward the exceptional, remarkable, and out of the ordinary. THINKR bills itself as "smart entertainment," but the topics are wide-ranging, from profiles of an innovative science class in a Bronx high school to interviews with Weird Al Yankovic.
Standout Playlists:
Prodigies — An inside look at the Science Genius program, melding hip-hop and science at Compass High School in the Bronx, New York.
Why with Nye! — The notable "science guy" entertains with some interstellar trivia.
Bookd — Authors, stars, and other notable personalities get literary and react to a handful of popular books (though most aren't for kids).

Veritasium
These videos don't merely describe — they actually show interesting and unique science in action. Every video starts with engaging essential questions, then dig in. Beyond conversation pieces, the videos here would probably make great hooks for a lesson or unit.
Standout Playlists:
Misconceptions — A handful of simple, common misconceptions are explained and exploded.
Science Experiments! — This playlist shows actual experiments, some of which could be difficult to replicate in a classroom or school, oftentimes with helpful explanations, motion graphics, and super-slow-mo video.

Vi Hart's (mostly) math and music videos are genuinely off-the-wall, but in a really great and unique way that's bound to have broad appeal. Plenty of these videos are fun and engaging enough for younger kids, yet still complex enough to challenge high schoolers (and adults!) to think outside the box.
Standout Playlists:
Mathmusician Stuff — An interesting DIY investigation into the intersections between math and music.
Thanksgiving: Edible Math — Ever wondered how to shape your mashed potato trough to hold the most gravy? Now you can find out.
Note: A lot of videos on YouTube come with advertisements, including those that seem targeted to users' browsing history (both on YouTube and elsewhere on the web). This is, unfortunately, one of the big trade-offs when using YouTube in the classroom. Many of the channels on the list above have ads. As you select videos to show, be thoughtful about the ads that might come with them and whether or not you want your students to see these.
For more guidance and info about YouTube channels, check out our YouTube tips and reviews for families.